In Memory
Kathleen Fletcher (Keenan)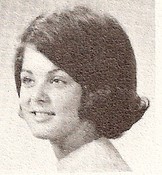 Kathleen "Peanut" Keenan, 63, of Henderson, Nevada, passed away on April 27, 2013, at Saint Rose Dominican Hospital of natural causes. She was born September 4, 1949, in Highland Park, Michigan to Mary Ellen and Donald Dominic Fletcher.
Kathy grew up in St. Clair Shores, Michigan. She graduated from Lakeview High School in 1967. She started her career as an Administrative Assistant for a construction company in St. Clair Shores, Michigan. She quickly moved her way up the ladder working for Navy Admirals at N.A.S Moffett Field. Following Moffett, she supported multiple C-level executives at Lam Research Corporation in Fremont, CA. Most recently she worked as Office Manager for the owner (Scott Beaudry) at Universal Realty in Henderson, Nevada.
She was a phenomenal, loving mother to Kristie, Karen and Kimberly. Many of her friends considered her to be a mother figure in their lives.
She was a fantastic cook and made many sailors happy during the holidays, welcoming them into her home when they couldn't be home with their own families. Her family will miss her home-cooked meals the most, especially her hubby.
She loved to host and entertain friends and family. She enjoyed going to the movies and vacationing in new places. She had the greenest thumb around and helped her husband to create their own paradise in their backyard. Kathy was also well known for her elegant and energetic dancing; she performed in many dance competitions and won an award during a dance showcase at Arthur Murray Dance Studio. She was a fashionista before people knew what it was; she graced everyone with her beautiful smile and her elegance every day. She will be greatly missed by all who knew her.
Kathy was preceded in death by her sister, Diane Scorpio.
She is survived by her husband, William Edward Keenan Jr.; daughters, Kristie Lynn Keenan, Karen Lynn Keenan, and Kimberly Anne Johnson; grandson, Alexander Scott Johnson; and sister, Sandra Nerche.